Well Done to Young Josh……….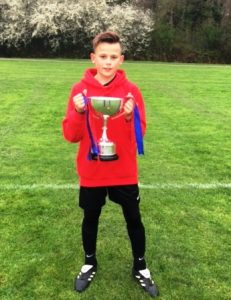 Well done to Josh (Son Of Jason Our Driver) last weekend he was a part of a winning Widbrook U13's who clinched the U13's Hampshire cup.
After a poor first half display they found themselves 2-0 down at half time but showed true grit a determination to put in a great second half preference to make the game 2-2, finally clinching the game on penalties.
We want to congratulate the entire Widbrook team on their victory…
We do have one question as to where he gets his footballing ability as if anyone has seen his dad play we know its not from him lol